7506 East 36th Avenue Denver, CO 80238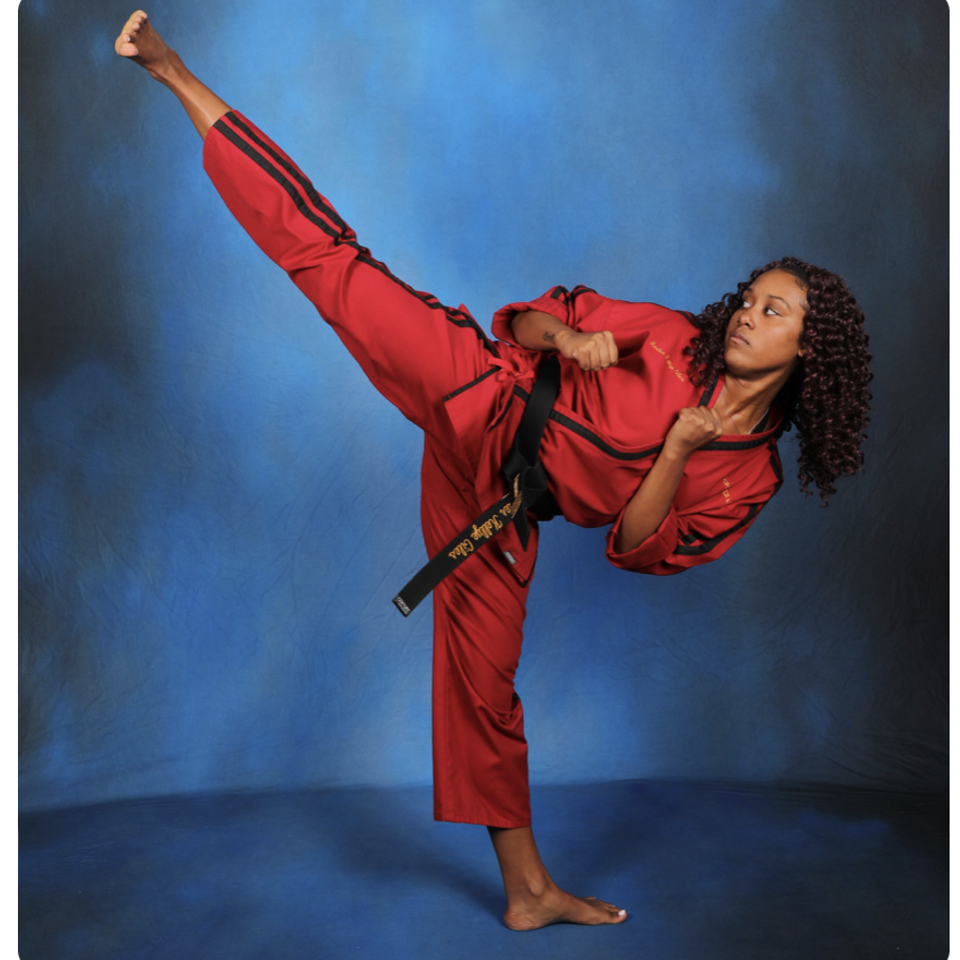 About Kicking for Life




MARTIAL ARTS & FITNESS FOR ALL AGES
If you're searching for a reputable martial arts school near Denver, look no further.

Kellye Giles is a second generation karate Master. Kellye's father is Grand Master Mike Giles who has over 40-years mastering the ART of Karate, Tae Kwon Do, Kempo and Gung Fu. Kellye's journey began at age 3 and her martial arts accomplishments include, but are not limited to the status of 4th Degree – Master Instructor in Tae Kwon Do, Kempo, and Gung Fu. Her siblings ranging in age from 18-29 years, have all earned their black belts, and taught classes in the family businesses. Kellye received her Bachelors of Professional Studies, with a major in Exercise Science, and minor in Nutrition, from Metropolitan State University.

At Kicking for Life we have classes for all abilities and ages. There are classes for children in pre-school ages 3 to 6 where our very young students develop self confidence and self-control. There are classes for beginners ages 7 to 17 where our new beginners can start to learn the basics of Taekwon-do without being pressured or having to train with advance students or Black Belts.  Our Students learn how to build their confidence and make new friends with the same interests. We also have classes for adults ages 18+ in Taekwon-do, self defense, and bootcamp. We offer classes for students who would like to take their skills to the next level and compete in tournaments.

To see the difference our classes can make for yourself, we would love for you to try a class free of charge. Our Center is built on a solid and honest reputation, and we believe that you really can't make an informed decision before you try us out.
Give Us a Call:

(720) 504-7084
Improve Your Body, Mind and Spirit

MARTIAL ARTS BENEFITS

 

STRENGTH
Martial arts is a great way to build muscle, get stronger, lose weight, and improve your cardiovascular health.

Our structured classes are designed to help bring out the best in your child by teaching respect and discipline through positive reinforcement.

CONFIDENCE
Martial arts can help build confidence and character at any age. You'll develop strength and knowledge to accomplish things you never thought possible.

SELF-DEFENSE
Learn practical and effective self-defense techniques to protect yourself and your family. These skills can help lower stress, anxiety and get over fears.

Our Talented Team of Martial Arts Experts
MEET OUR INSTRUCTORS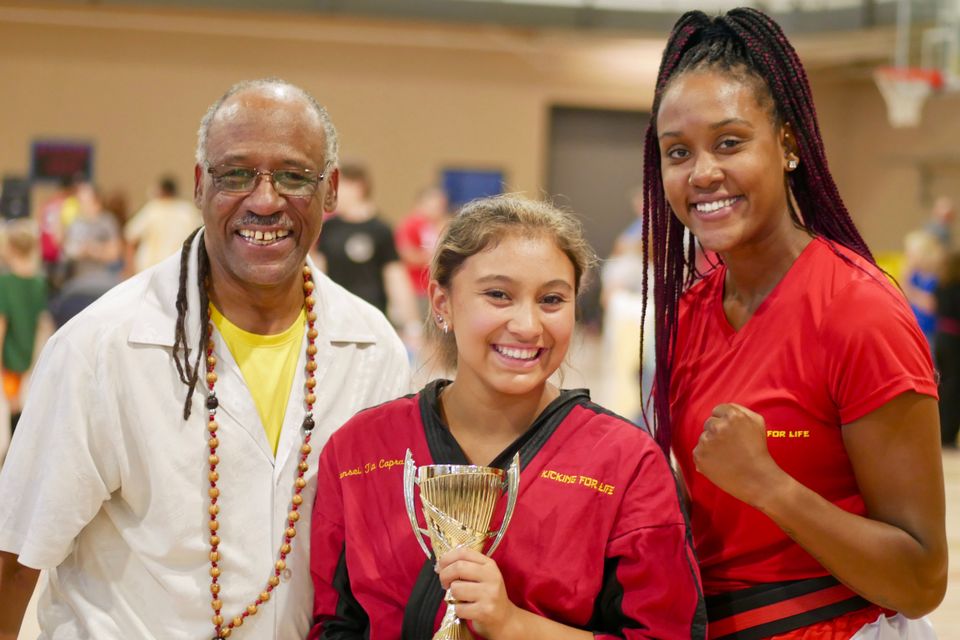 Grand Master Mike Giles (Shijo) has been practicing Martial arts for over 50 years and has a lot of knowledge in different styles including Te Da Kuen Do, Tae Kwon Do, Kenpo, Gungfu, Tai Chi and many more. He began martial arts at the age of 8 years old and has taught many different martial artists who have gone on and become World Champions MMA and even UFC fighters. He loves teaching all ages but has passed the baton onto his daughter Master Giles and recently began a class for older adults called Shijo's Fight Fit Club, helping adults stay fit and know how to defend themselves.
Specializations:
• Karate Black Belt 3rd Degree
• Tai Chi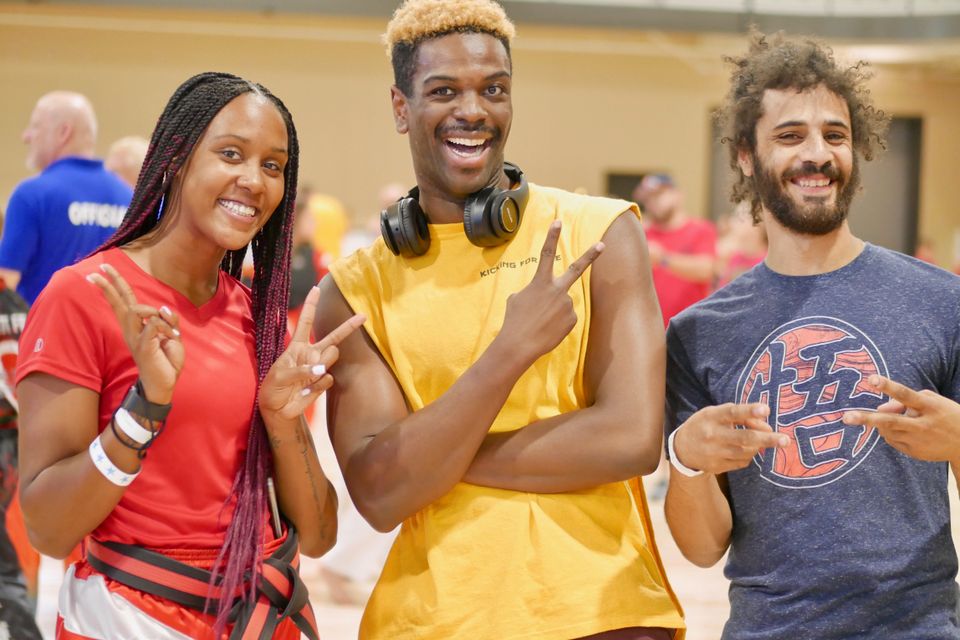 Master Kellye Giles
5th degree master instructor in Te Da Kuen Do and owner of Kicking for Life. Master Giles not only teaches but learns from every one of her students by having smaller classes and making sure she is able to personally help each one of her students. At a young age Master Giles found her passion for teaching children martial arts. It has always been a dream of hers since she was little to own a karate school and to change as many lives as possible.
Specializations:
• Karate Black Belt 2nd Degree
• Tai Chi

REQUEST YOUR FREE TRIAL CLASS!
Contact us today for a FREE 45-minute private introductory lesson with one of our instructors.